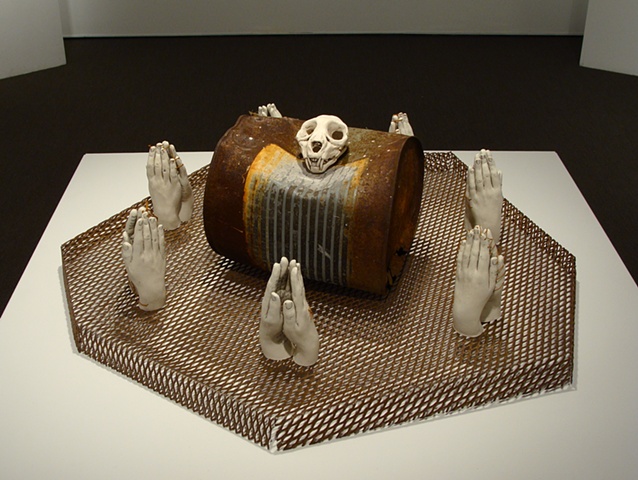 Ritual Series: "Sacrifice the Tin-Can Cat"
Ceramic hands, Steel grate base, metal gasoline can
Base: 42"x 38"x 2"
2011
7 pairs of porcelain hands inscribed with text and stained with oxides, each pair is sewn together with string. The focal point of the piece is a porcelain cat skull stained with oxides and placed on top of an old metal gasoline can. Steel grate base.